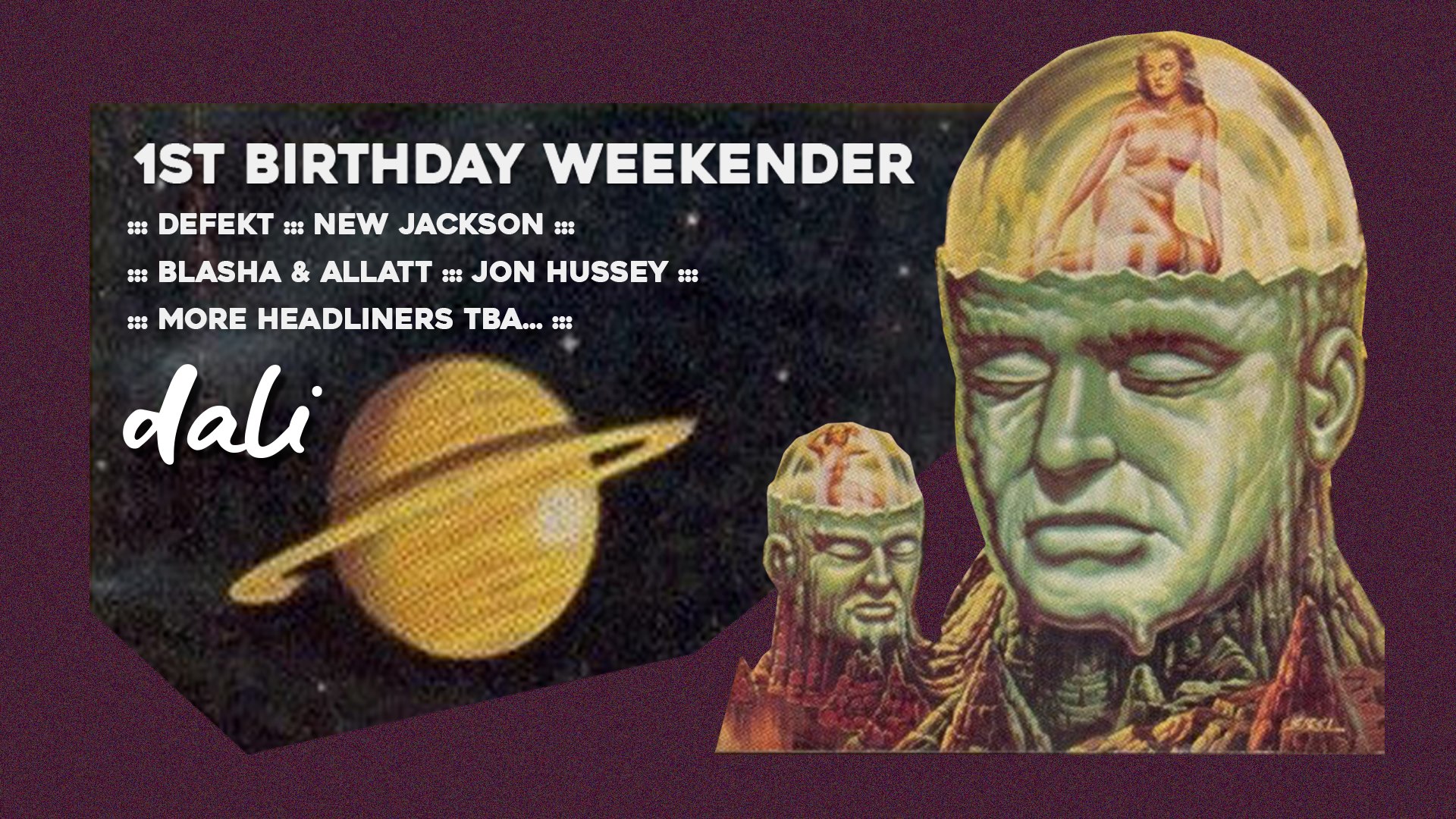 Running events in Ireland is full of challenges but it's never stopped us from putting on a good party. The strict policies surrounding our night life have in their own way made us more creative, and if possible, even more enthusiastic for having the craic. For a small country we know how to party and in the last year Dali has ensured we're kept busy.
Quickly becoming an institution for all things tunes, representing alternative music from Ireland and abroad, Hope and Stephen, the brains behind the club, have been experimenting behind the scenes, carving a space to showcase tunes and audiovisual experiences on a par with every other European city. The Dali&Gala raves they previously ran in Cork city docks set the bar high with big sound systems, friendly door policy and proper there-for-the-tunes rave vibes.
It was great that their dedication to electronic music got spotted and they took over the 100 year old Cinema – The Pavillion. In the last year they've put Ireland on the map when it comes to big productions, proper sound and a diverse line up of electronic and alternative music. Acts such as Shifted, John Heckle, Sunil Sharpe, KETTAMA, Pearson Sound, PANGEA, Ansome, 999999999 and literally tonnes more have joined them on their journey and with residents like Vinyl Below, they've really upped the game for clubbing in Ireland.
Celebrating their 1st Birthday with a big weekend of tunes you can catch soulful, jazzy electronic producer New Jackson take over the club tonight and tomorrow sees them celebrate with their techno night Under The Rose bringing a deadly line up to play on Ireland's biggest VOID rig. Defekt will be playing a live techno and electro set, Manchesters 'Meat Free' residents Blasha & Allatt, techno stalwart Jon Hussey and Cork's greatest export, Jamie Behan are all on the bill!
Have a listen to Jamie's mix for us from 2013 (jaysis we're auld!) It's still banging as fook:
If you like tunes and you want to hear them on one of the best rigs in Ireland – get yourself to Cork this weekend.
Limited tickets available online here: http://bit.ly/2Jf9ben
Event info here: http://bit.ly/2vKtYi1